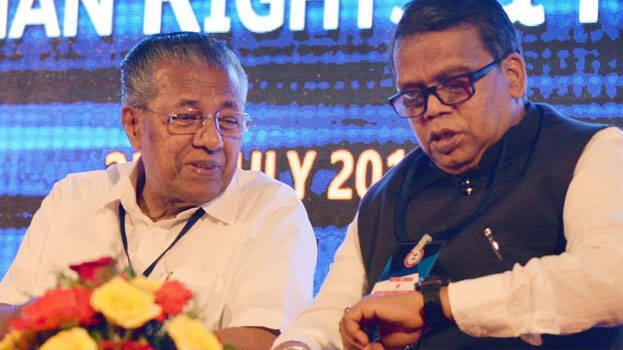 ​​​​​​THIRUVANANTHAPURAM: Police department to witness a total change with the inception of the second Pinarayi Vijayan government. Talks are going on whether the chief minister needs a police advisor in the second term. The party has also decided to let the chief minister take a final call on the issue.

Last time, the appointment of Raman Srivastava as police advisor has led to controversies. Rumours are also going on in the party that if Behra doesn't get a central deputation then he might get appointed as CM's police advisor. A decision on whether Behra will get appointed as CBI chief will come this week.

Another challenge faced by Pinarayi Vijayan is finding a suitable successor to Loknath Behra who is set to retire from the post of DGP this month. As a strong competition between CM's confidante Tomin J Thachankary and Vigilance director Sudhesh Kumar is being witnessed for the top police post, it remains to be seen who will be picked by the CM.

Whoever becomes the police chief, the force will certainly have a total overhaul. The helicopter issue which led to allegations of extravagance in the force during the first term will be the first challenge faced by the new DGP. It remains to be seen as the renting period is over whether the police force will retain the chopper.