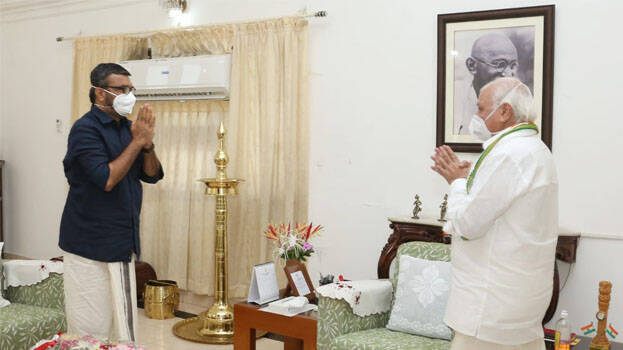 THIRUVANANTHAPURAM: Assembly Speaker M B Rajesh called on Governor Arif Mohammed Khan at the Raj Bhavan. The Speaker officially requested the Governor to deliver the customary policy address in the house on May 28.
The Governor congratulated the newly appointed Speaker. In the meanwhile, the cabinet today approved the policy address to be presented by the Governor in the House. The governor's policy address speech is on Friday.
Although the cabinet meet assessed the Covid situation in the state, no decisions were taken on lockdown relaxations. Ministers were assigned to Wayanad and Kasaragod where there are no ministers for the unification of Covid duties. The cabinet assigned Public Works Minister P A Mohammad Riaz and Ports Minister Ahmed Devarkovil in Wayanad and Kasargod respectively.