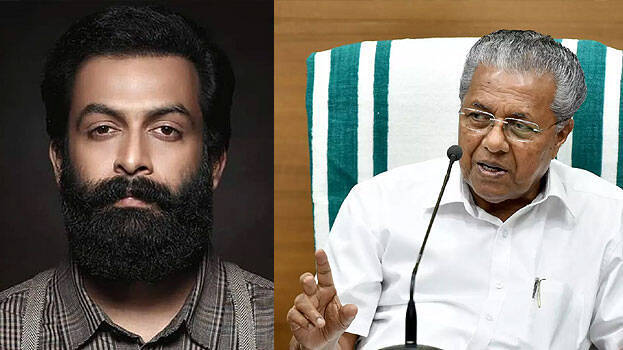 THIRUVANANTHAPURAM: Chief Minister Pinarayi Vijayan has lashed out at the cyberattack directed against actor Prithviraj for expressing dissatisfaction with the position of the Lakshadweep administrator. He also expressed his support for the actor's freedom of expression by stating that the society in Kerala does not agree with this attack.
"The Sangh Parivar generally adopts an intolerant attitude towards everything. They showed the same intolerance against Prithviraj. The people of Kerala stand in opposition to the intolerant Sangh Parivar," the CM said.
"The sentiment expressed by Prithviraj is the sentiment of our society. This is a feeling that comes naturally to anyone living in Kerala. Prithviraj expressed it in the right way," he added. The CM also said that everyone should be ready to come forward like Prithviraj in such matters.