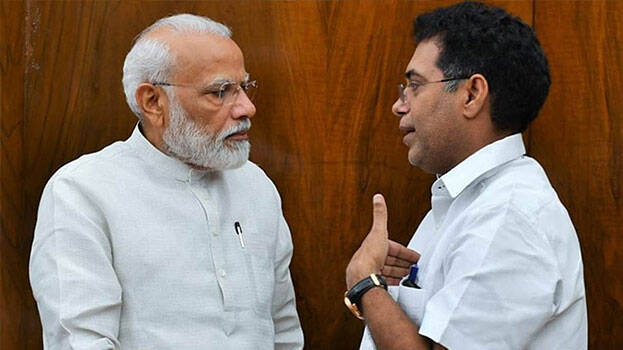 NEW DELHI: BJP leaders in charge of Lakshadweep have arrived in Delhi. Party state president Abdul Khader and vice-president KP Muthukoya arrived in Delhi at the request of the BJP central leadership. BJP national vice-president AP Abdullakutty, who has the organizational charge of Lakshadweep, was among the leaders who arrived in Delhi.
The central leadership had summoned the party leaders in charge of Lakshadweep to Delhi. The party leaders are asking the central leadership for a full-time administrator of Lakshadweep. The BJP leaders said they would inform the leadership of the public sentiment on administration reforms on the island and would file a petition against the land reforms.
They will meet BJP organizing secretary BL Santhosh. Meanwhile, protests against the administrator's action in Lakshadweep is going on. Leaders are not happy with the actions of administrator Praful Patel.
The BJP wants the existing rules in the island to be changed. The core committee meeting of the 'Save Lakshadweep' forum formed by all the political parties in Lakshadweep will be held in Kochi as part of bringing a new look to the protests. A decision on approaching the court will be taken at a meeting to be convened the next day.