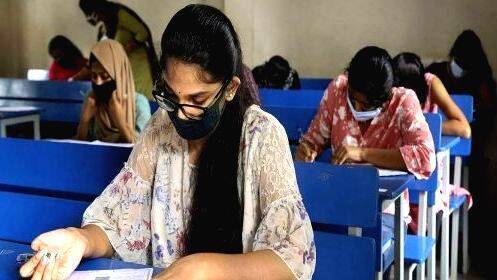 THIRUVANANTHAPURAM: A recent report claimed that only the entrance score will be considered for this year's engineering admissions. If the government accepts the recommendation of the Commissioner for Entrance Examinations, it will be a setback for the talented needy students who do not have access to entrance coaching.
The changes are being recommended by citing the cancellation of CBSE and ISC Class XII examinations and various board examinations in the context of Covid. Higher Education Minister R Bindu told Kerala Kaumudi that a decision would be taken after discussions.
At present, the rank list is prepared by giving equal considerations to the marks in Plus Two Physics, Chemistry, and Mathematics along with the entrance score. The Plus Two marks were taken into consideration for the rank list after many pointed out that students who do not have the financial means to join coaching centers are pushed back at the entrance exams. With this,
students who excelled at Plus Two were able to secure good ranks even if their score in the entrance exam was a little lower. The situation will be reversed if the reform recommendation is approved.
Several students had raised concerns after the boards announced that the marks of the final examination in Classes 9, 10, and 11, the results of the internal assessment in Class XII, and the marks of the final examination in Class X will be the criteria for the Plus Two result. Kerala Kaumudi also pointed out that if a student's performance in the previous years is not good, his/her rank in the entrance rank list will go down if the plus two marks are considered. The entrance examination will be held on July 24.
Applicants from various states and countries including Japan are applying for the Kerala Entrance Examination. It is customary to normalize the marks of the students writing the various board examinations to eliminate the gap. This time it will not be possible to collect marks from 34 boards.