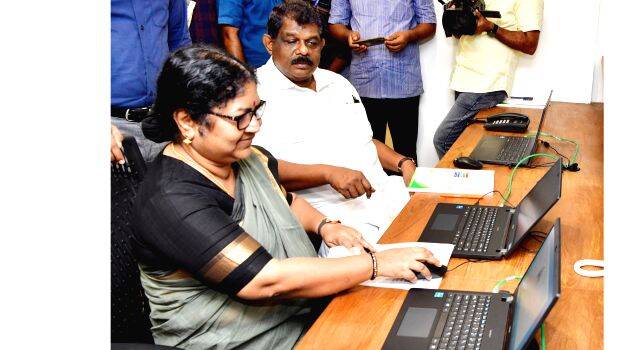 THIRUVANANTHAPURAM: Higher education minister R Bindu said works are ongoing to conduct engineering and pharmacy entrance tests online by next year. The minister responded to the media after inaugurating the new entrance exam commissioner's office in the KSRTC building complex in Thampanoor.
The main office in Thampanoor will handle the seven entrance exams and allotment for 14 other courses. The new office is spacious and comes with additional amenities which the government hopes will aggrandize the working pattern bringing more efficiency. The previous entrance exams commissioner's office, established in 1983 was a compact one, least capable to handle the rush of students and parents. The new building is sure to allay all such tensions and is a reachable spot situated at the right heart of the capital.
The new office is 9000 sq ft and is on the 7th floor of the building. The budget for the new office is Rs 4 crore which was provided by the Uralungal Labour Contract Co-operative Society.