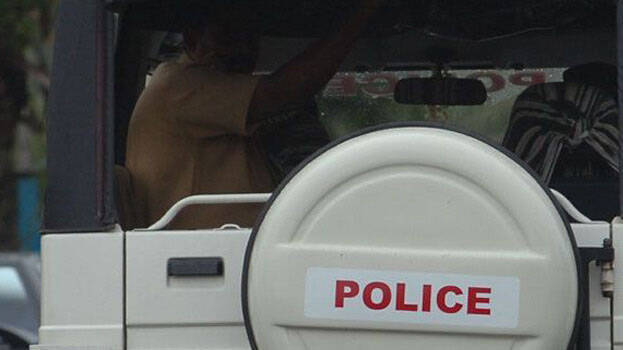 ALUVA: Ajeesh Paul (38), a civil police officer of Marayoor station in Thodupuzha, who was injured in an attack by a youth for questioning him for not wearing a mask, is in critical condition.
After hours of surgery at the Aluva Rajagiri Hospital, parts of the fractured skull were removed and stored inside the abdomen. Once the deep wounds have dried, they can be reattached. Ajeesh, who is still on the ventilator after the surgery, has not regained consciousness. CI Ratheesh, who suffered head and limb injuries along with Ajeesh, was discharged. Sulaiman (26), a local, attacked them with a granite stone on June 1 at around 10.30 am at Kovilkadavu in Kanthalloor.
Police thank 'Kerala Kaumudi'
According to the police, only 'Kerala Kaumudi' stood by them when the accused attacked the CI and the civil police officer. The police personnel thanked 'Kerala Kaumudi' in their WhatsApp groups for providing a picture of the injured policemen and the accused in the attack in front page of the newspaper.