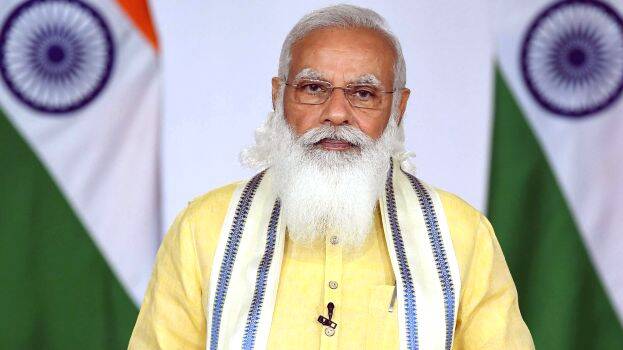 NEW DELHI: The research on COVID-19 nasal vaccine is currently underway, Prime Minister Narendra Modi said on June 7. If successful, the nasal spray vaccine could be a gamechanger in India's ongoing inoculation drive, he suggested.
"Research is continuing on a nasal spray vaccine, which, if successful, can significantly boost India's vaccination drive," Modi said in his address to the nation.
The nasal vaccine in India is being developed by Hyderabad-based Bharat Biotech Limited. The company's intramuscular vaccine, Covaxin, is already being used for the countrywide immunisation programme against coronavirus.
An intranasal vaccine will not only be simple to administer but reduce the use of medical consumables such as needles, syringes, etc. significantly impacting the overall cost of a vaccination drive, say experts.
Krishna Ella, the chairman of Bharat Biotech, had earlier said the company is focusing on the intranasal vaccine as existing vaccines require two-dose intramuscular injections and a country like India needs 2.6 billion syringes and needles which may add to pollution.

Modi's statement on nasal vaccines comes at a time when experts have called for an increase in supply of vaccine doses in India to expedite the pace of immunisation programme.