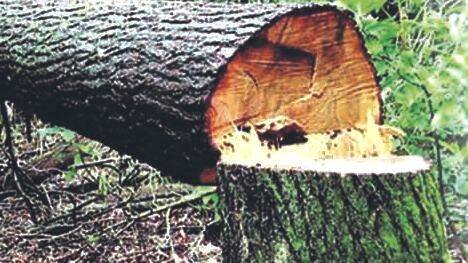 THRISSUR: Teak and rosewood worth Rs 5 crore were smuggled from three forest ranges in Thrissur. The crime came to light during an investigation by the forest department. Officials have informed the government that the illegal felling of trees took place even after the Revenue Department withdrew the controversial order.
Most of the timber was smuggled from the Pulakode area of ​​the Machad range in Wadakancherry. About 500 trees were smuggled under the cover of 33 passes. The felling of trees also took place on land with a land assignment title. The timber was also smuggled from Pattikkad and Thrissur ranges.
Widespread felling of trees began in November following a controversial order dated October 24, 2020. It went on uninterrupted even after the order was withdrawn on February 2, 2021. Officials say it is not easy to find timber that has already been smuggled. The seized timber is still in and around Elanad station.
With the felling of trees becoming a huge controversy, the forest department has registered about 50 cases in the last two days. Meanwhile, forest activists have alleged that the Akamala, Poongode, and Ponganamkode stations were closed to sabotage the cases. However, the Thrissur DFO explained that the proposal made years ago has only been implemented now. With the increase in complaints, the forest department is registering separate cases in each range. Higher officials have been directed to submit the figures of the felled trees immediately.