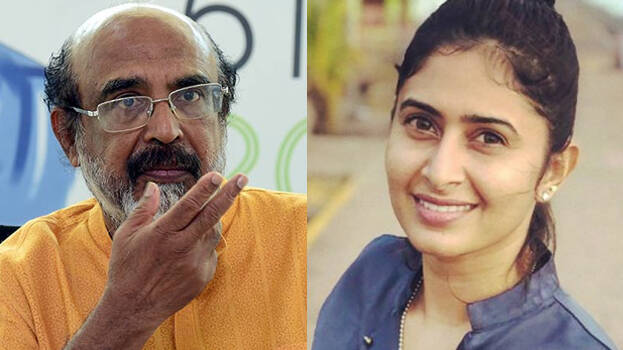 THIRUVANANTHAPURAM: CPM leader Thomas Isaac on Monday came to the fore against charging sedition on Lakshadweep native and actress Aisha Sultana for bio-weapon remark.
"The treason charge against Aisha is proof of the BJP's cowardice. This was the charge against Gandhiji for writing an article criticizing the British. Is it any wonder that the descendants of Godse and Savarkar followed in the footsteps of the British? If speaking out for freedom and democracy is treason, then India is going to be filled with traitors," Isaac wrote on Facebook.
"Narendra Modi is following the same tactics used by the British to confront the patriots who took to the streets inspired by patriotism. But the ultimate victory was not for the British. It's good to remember that. Despite the use of firearms, lathi, cases and courts, the freedom struggle was successful. So is this misrule. The country will not hesitate to fight for the freedom and democratic rights it has won. I wish all the best and support to Aisha Sultana," Isaac wrote in a Facebook post.