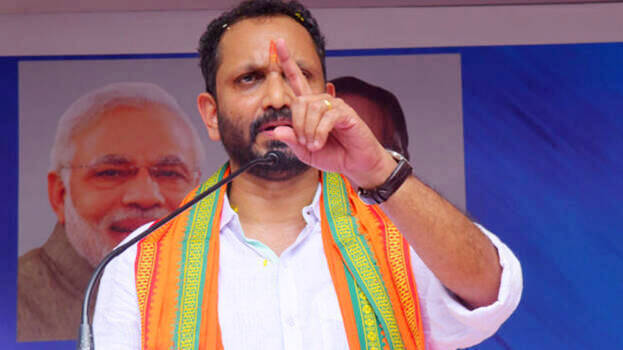 THIRUVANANTHAPURAM: Stop haunting BJP state chief K Surendran and leaders, BJP core committee members staged a satyagraha at Palayam Martyrs' Hall demanding this. Former state chief Kummanam Rajasekharan while inaugurating the satyagraha said the police who tried to trap the BJP in the Kodakara case is trying to trap Surendran in the Manjeswaram case.
Making Sundara file a case after two months of withdrawing the nomination is because the CPM is unable to fight with the BJP directly. The CPM is waging a hidden war against the BJP. The left is waging a shadow war against the BJP to conceal the multi-crore scam involving the felling of trees. The state government is exploiting natural resources to generate revenue. In Kerala, the CPM is in a position to do anything.
The government is trying to eliminate the BJP functioning in a democratic manner. The CPM knows that the Congress cannot respond to corruptions and fraud and that BJP is their opponent. Why not a single minister visited the places where the trees were felled, asked Kummanam.
State vice chief A N Radhakrishnan, who presided over the satyagraha, said that it is Chief Minister Pinarayi Vijayan's undeclared state of emergency in Kerala. They are insulting those functioning decently. The poliice conspired to trap BJP in the Kodakara incident. Pinarayi is challenging the democrats in Kerala, said Radhakrishnan.
P K Krishnadas, member of the national executive committee said they would not bend their knees against Pinarayi government's fascism. Will not allow the CPM to haunt Surendran. The Left and right fronts have stooped down to the level of favouring even sedition. Former MLA O Rajagopal, state general secretaries M T Ramesh, C Krishna Kumar, George Kurian and P Sudheer took part in the satyagraha. District president V V Rajesh welcomed the gathering.