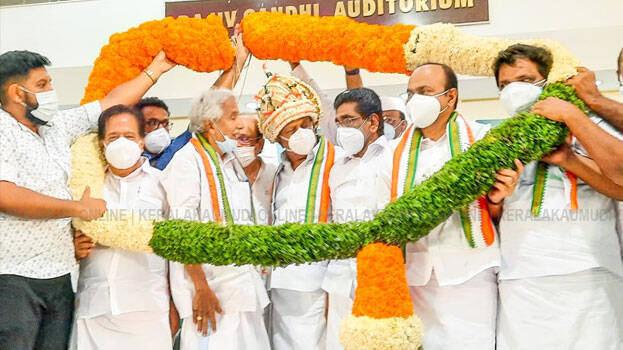 THIRUVANANTHAPURAM: This is the time of a complete reshuffle in the congress in Kerala. The reshuffling will not end just with the removal of the opposition leader and the KPCC chief. The high command has come to the fore with the aim of a major reshuffle in DCC presidents, jumbo committees and feeder organizations. Sonia and her team are showing the kind of courage in Kerala that the Congress has not shown in Rajasthan or any other state.

In other states, one is not sure when the Congressmen will jump to the BJP. Sachin Pilot, who was to be made chief and vice-president at one point, is not in good terms with the party. With or without power, the situation is such that the Congressmen will jump to the BJP. This is where Kerala becomes relevant. The reality is that in a state where the BJP is completely defeated, Congressmen have no other option.
P C Chacko, Lathika Subhash and Suresh Babu went to the NCP after breaking ties with the congress. The reality is that a leader leaving the Congress will not be able to fit into the CPM's party framework any time soon. The BJP, which suffered a pathetic defeat than the Congress, is no longer an option for Congress leaders in Kerala. Therefore, Kerala is the only state where the high command can boldly implement their decision.
It has been two years since Sonia Gandhi became the interim chief of the Congress. So far, the Congress has not been able to find a new chief or reorganize the working committee. Even those in the working committee are joining the BJP at regular intervals. Interestingly, it is this Congress that is rapidly carrying out such a reorganization in a state.
Speculations were rife that many of the Congress leaders would go to the BJP after the elections. Leaders had pointed this in public discussions. However, many who decided to jump to the BJP after the elections never dreamt the fate of the party would be like this. However, it remains to be seen where the Congress leaders losing their posts will go after the jumbo committees are dissolved.