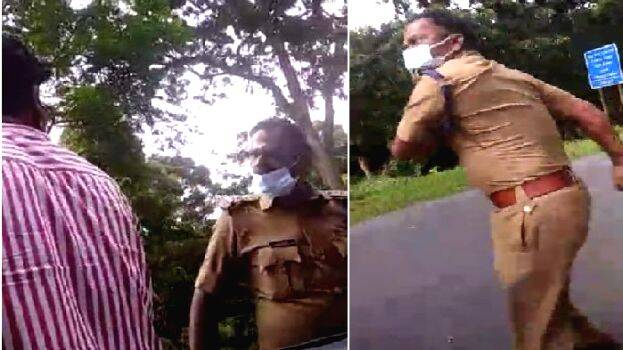 THIRUVANANTHAPURAM: An incident of police assault has been reported against a family returning from Bengaluru at a check post. Salih, a native of Kondotty in Malappuram, and his family were at the receiving end of the harsh treatment by the police. Salih set out to his native place with his wife, sister and four-year-old son from Bengaluru yesterday. The e-pass was also taken. When they called the Covid control centre of Malappuram DMO, it was suggested that the e-pass should be enough and after returning home, it is enough to do RTPCR and stay at home quarantine. They set off accordingly.
However, the family complained that the police who stopped them near the Muthanga check post had behaved rudely.
Pointing out that they had an e-pass, the police said that it is unnecessary and that can leave only after quarantine in a homestay. Salih, who was questioned, was assaulted by the SI. The police treatment of Salih was in front of the women.
They say they could not connect with anyone else because the mobile did not have range. They later explained that they were able to return home after calling the Malappuram SP and complaining after contacting the family.