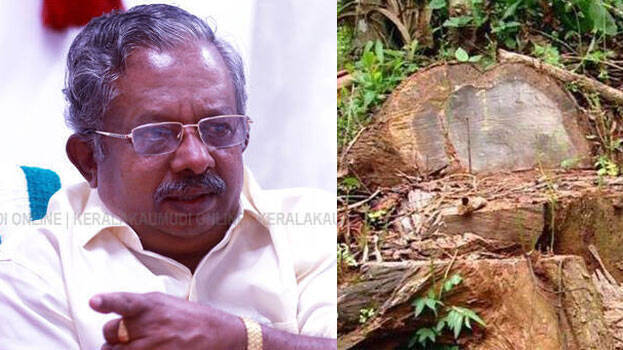 THIRUVANANTHAPURAM: It has been confirmed that Roji Augustine, the accused in the Muttil tree-felling case, had called the additional private secretary of former forest minister K Raju. Sreekumar, the then additional private secretary to the minister, admitted that Roji Augustine had called him He explained that he called him back after seeing his missed call.
Roji demanded the additional private secretary to transfer the DFO. However, Sreekumar said that he had not helped the accused in any way. He called in the office number. So, no records or evidence of the call can be taken now, he said.
Sreekumar said that he usually calls back after seeing the missed calls. So called Roji also. Roji had called him many times, but had not provided any help to him. He had visited the minister's office once. I don't know whether he had met the minister personally. I had used government's SIM but had returned it, he said.