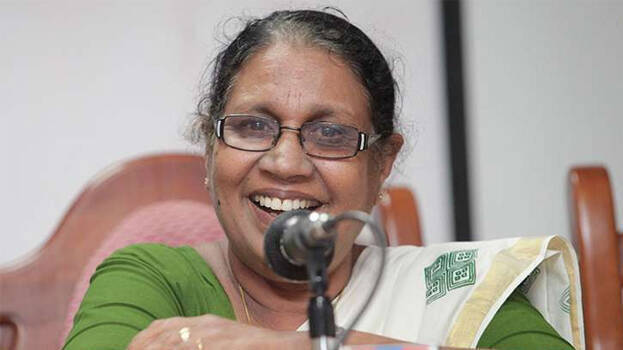 THIRUVANANTHAPURAM: Women's commission chief M C Josephine said that she has not misbehaved badly with a woman who called to lodge a complaint. She said that she is also an ordinary woman. She asked the woman to lodge a complaint with the police and did not abuse her, Josephine told media. She said that she did not ask the woman to suffer if the complaint was not lodged.

Josephine said that she directed her to lodge a complaint. That complaint has to be lodged with the police. Josephine said she told the woman that it was not right to have failed to lodge the complaint. In reply to a question, she told the media that she spoke to the woman sincerely and honestly.
She said many videos will come. We are also human beings. We subject to severe mental pressure daily. Many women call with complaints. She said the commission cannot run to a woman facing unbearable experience from her husband or anyone.
She said she was appointed to this post by the government and not by the Youth Congress. Lodging a complaint with the police will be strong. I tell this to all the complainants. Many don't understand things properly and may have spoken to them harshly then, she said.