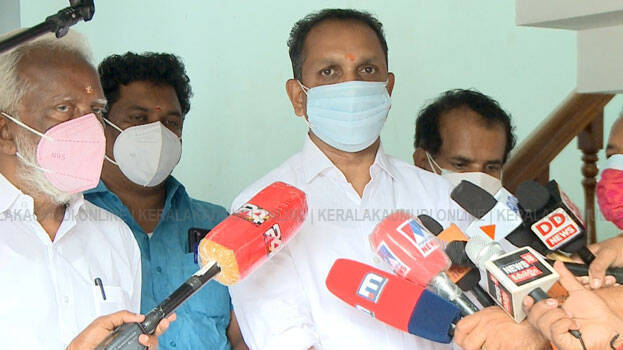 KOZHIKODE: BJP state president K Surendran has said that the CPM's involvement in the Ramanattukara case is becoming evident. While alleging that all the quotation groups have links with CPM, Surendran added that the investigation into the case is moving in the wrong direction. He also said that the car that was used by Arjun Ayanki belonged to a CPM leader and that it was replaced with the knowledge of the CPM leaders. Surendran added that the police were not cooperating with the Customs investigation.
"The investigation into the gold smuggling case, which took place following the Ramanattukara accident, got interrupted soon after it began leading to the party. Akash Thillankeri, Kodi Suni, and Arjun Ayanki are members of the CPM. The CPM leadership is trying to fool the people by announcing that the party will stage dharnas in 3000 centres to protest against the quotation gangs," Surendran said.

Surendran also said that the CPM was using the connections of Karat Razak and Faisal for its smuggling activities. "It is clear that the CPM's quotation team was involved in the Karipur gold smuggling case. The same thing had happened in Thiruvananthapuram as well," he added.