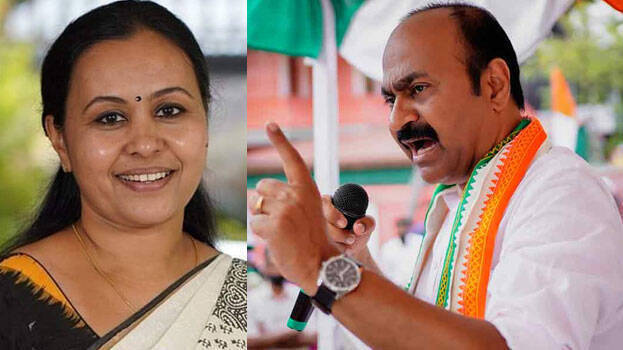 THIRUVANANTHAURAM: Opposition leader V D Satheesan said health minister's claim that ICMR criteria are the basis for certifying Covid deaths is baseless. He said Kerala did not adhere to Covid norms and many deaths due to the pandemic were excluded from the count. Deaths in ICU bed were cot considered as Covid death. Satheesan accused the government of faking the health data in Covid.
The government should abandon their false prestige in the transmission of Covid. The government is not to be blamed for the spread of Covid. The government should keep apart their false prestige and release the exact figures on the number of deaths. The government should stop taking credit for making Covid deaths less in Kerala, said the leader.
The government also refused to take action on disagreements over the new district level panel brought to list the Covid deaths. No one will be allowed to miss the benefits legally available. If the data is not taken by the government, the opposition will collect it. The cases exempted from the Covid death list should be found. The government should correct their mistakes without waiting for the complaints to galore, he said.
The government's investigation in Muttil tree felling case is not moving in the right direction. The reason for everything is the order issued. A probe should be conducted after registering a case against the then forest and revenue ministers. The government is trying to save the looters by freezing the investigation. The government should remember the resignation of the then forest minister K P Viswanathan when a similar controversy broke out, pointed the leader.