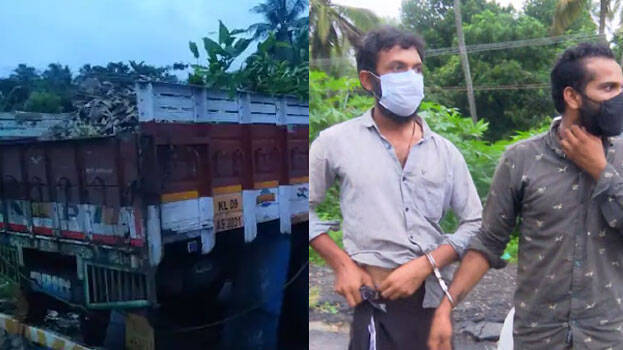 PALAKKAD: Two people were arrested with 60 kilograms of ganja being smuggled in a lorry under the guise of selling plants in Wadakkancherry. Sunu Antony and Nikhil, both from Wayanad, were arrested by the state excise special enforcement squad. The cannabis was hidden in the lorry's secret compartment.
The arrested told police that the ganja collected from Andhra Pradesh was delivered directly to various places in Ernakulam and Thrissur. It was seized after the vehicle's move was followed a week based on the secret information obtained by the excise state special enforcement squad.
The lorry looks like carrying plants for sale. The smuggling was beyond any doubt. Saplings of various plants like mango, jackfruit and watery rose apple were placed on top of the lorry. The ganja was hidden in a secret compartment below it.