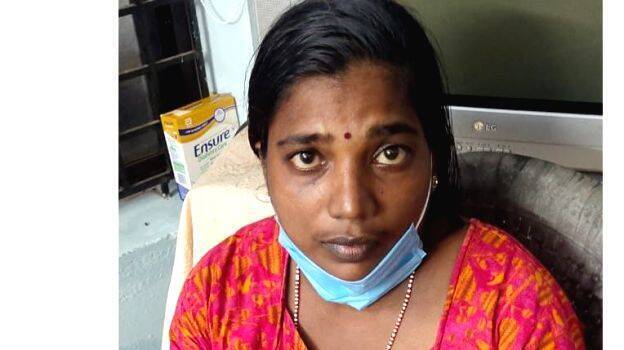 ALAPPUZHA: A youth and his second lover have been arrested for murdering his pregnant lover and throwing her body into the river. The deceased has been identified as Anitha (32), wife of Punnapra native Aneesh. The arrested are Nilambur native Prabeesh (36) and Kainakari native Rajani. The mystery surrounding the planned murder was unraveled after Anitha's body was found in the Pallathuruthy river last Saturday.
According to police, Prabeesh and Anitha fell in love when Anitha was working at an agricultural farm in Kayamkulam. Prabeesh moved from Kayamkulam following a quarrel between the two. Following this, Anitha left her husband and two children to live with Prabeesh. Both of them got jobs at an agricultural farm in Malappuram. After becoming pregnant, Anitha asked Prabeesh to marry her. With this, Prabeesh, who developed an affair with Rajani, hatched a plan to get rid of Anitha.
On Friday, Prabeesh called Anitha to Rajini's house saying that she could have an abortion at the hospital in Changanassery. He introduced Rajani to Anitha as his relative. He asked Anitha to stay there that night so that they can go to the hospital the next day. At night, both Prabeesh and Rajani strangled Anita to death. Anitha's body was later thrown into the Pallathuruthy river. It was some of the locals who discovered the body on Saturday night.
After checking Prabeesh's mobile phone, police have discovered that he had affairs with more than 15 women. Prabeesh had sold his mobile phone at a shop in Alappuzha to destroy the evidence.