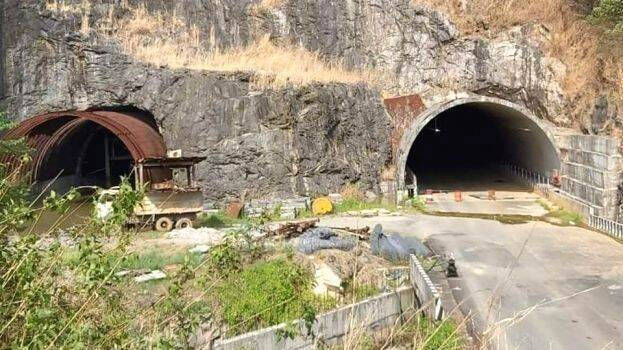 THRISSUR: It has been revealed that the Kuthiran Tunnel do not have the required safety measures. The shocking revelation came from Pragathi Constructions, which had completed 95 per cent of the construction of the tunnel. Company spokesperson V Sivanandan said it does not have the necessary systems to prevent flooding and landslides and warned that there would be a disaster if the tunnel is not reinforced with more concrete. He also alleged that the company now in charge of the construction do not have the required technical expertise.
Pragathi Company's revelation is just days before the opening of the tunnel. The authorities are planning to open the tunnel to traffic next month. The first safety trial run in the tunnel was successfully completed yesterday. Two days later the trial run will be conducted again by the fire brigade and a fitness certificate will be issued. District Collector Haritha V Kumar had directed the contracting company to expedite the construction work. This was in the context of the tunnel being opened to traffic.
The Kuthiran Tunnel is an important construction of the road development project from Vadakancherry in Palakkad to Mannuthi in Thrissur. Instead of a narrow climb on Kuthiran, the plan is to build a 945-meter-long twin tunnel. There are places where the two tunnels connect every 300 meters. This arrangement is to ensure that traffic is not disrupted in the event of accidents or other technical problems inside the tunnel. There is a fire protection system and facilities to control the air pressure. The length of the tunnel is less than one kilometer from the Iron Bridge in Palakkad to Vazhukumpara in Thrissur.