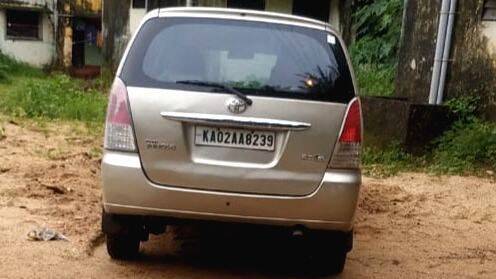 KASARGOD: Seven accused who attacked a security guard and robbed 15 kg silver and Rs 4.5 lakh from a jewellery shop in Kasargod have been identified.
All the seven accused are from Karnataka. Their gang leader is from Surathkal. It is learnt that they received help from a couple of Manjeshwar natives. The injured security guard told police that one of the gang members had spoken Malayalam. Karnataka police have seized an Innova car used by the robbers and a part of the mainour.
As soon as they crossed the border and entered Karnataka, the gang split into two groups and divided the looted money and gold between them. One of the groups got into another car and escaped without going to Mangalore town. The second group, which had left Hosangadi, went into hiding during the day. The police seized the mainour and the Innova car while the group was travelling to another hideout. However, the members of the group managed to escape from the police after abandoning the car and the mainour. Police identified two of them. The police investigation revealed that the Innova car was rented from Surathkal. The car was rented by a person named Mohammed Goss. Seven and a half kg of silver jewellery and Rs 1.5 lakh was found inside the Innova car. The rest of the money and silver jewellery is possessed by the other group. The police were able to identify the culprits using the GPS in the car.

The robbery took place at around 2 am on Monday at a jewellery shop in Hosangadi. The culprits stole money and silver ornaments from the shop after attacking and tying up the security guard.