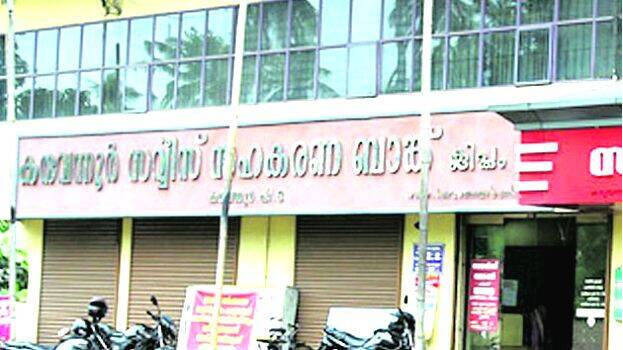 THRISSUR: The BJP has accused the CPM of trying to move documents from the Karuvannur Co-operative Bank, where crores of rupees have been embezzled. The BJP alleges that some local CPM leaders visited the bank after working hours today. It is alleged that they checked title deeds. The BJP also staged a protest in front of the bank. More police have arrived at the scene. But the CPM has not responded to the allegations.
The bank is now under administration as the board of directors was dissolved following the discovery of irregularities. During a raid conducted by the crime branch investigation team at the bank yesterday, information was received about 29 illegal transactions. Gold coins were also found in a special locker where these were kept. It is learned that many of the seized documents are related to loan fraud and benami transactions. This has not been officially confirmed by the investigation team.
379 loans have been passed without proper name or address. Many of these are about 50 lakh each. The fraudulent method was to unknowingly pass a large sum of money back on the mortgages of those who had taken a small loan by mortgaging their title deeds. All 29 such documents were kept in a separate locker.
The probe team has received information that the accused have seven accounts in various banks. They also made several land deals. Many of the money raised through scams was invested in benami names. Action has been taken to find and freeze these accounts.
The four accused were taken into custody last day but the probe team has not released the matter. The crime branch team will continue to check the bank records. It is learned that during the raid on the houses of the accused, documents of a large investment made for a resort in Thekkady were found.
Meanwhile, proceedings were initiated to confiscate the property of the accused. Three Assistant Registrars were assigned to inspect and report on the mortgaged and non-mortgaged property of the accused. They completed the inspection and submitted the report. The report suggests which assets of particular accused should be confiscated. The action is based on this.