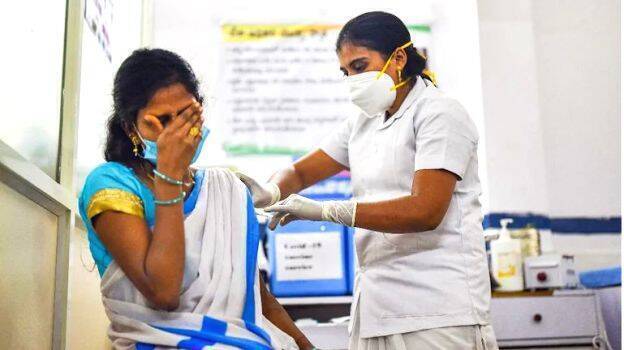 THIRUVANANTHAPURAM: After a crisis of three days, vaccination drive in Kerala will be back to normal today. The distribution of vaccine to districts is progressing. Police will intervene to avoid the rush at vaccination centers.
The state received 9,72,590 doses of vaccine yesterday. 8,97,870 doses of Covishield and 74,720 doses of Covaxin arrived. These vaccine will last only for four days. More vaccines are needed in the coming days, said Health Minister Veena George.
So far 1,90,02,710 people in Kerala have been vaccinated. 1,32,86,462 received the first dose and 57,16,248 the second dose. Meantime, the spread of the disease in the state continues to be severe. More than half of the daily Covid cases in the country are from Kerala. 22,056 people were diagnosed with the disease in the state yesterday. The test positivity rate is 11.2%.