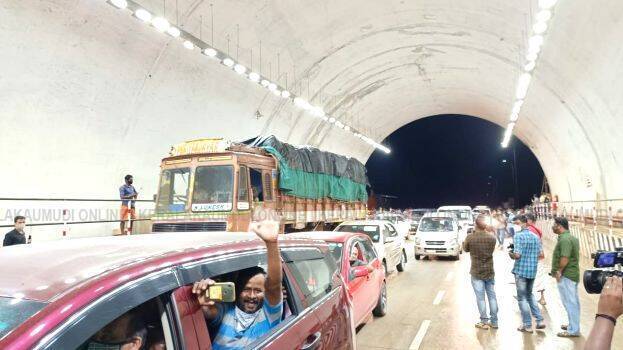 THRISSUR: Kuthiran tunnel on the Palakkad-Thrissur National Highway has been opened for traffic. One of the twin tunnels built on Kuthiran Hill was opened for traffic without an official inauguration. The official inauguration will take place after the completion of the second tunnel. Union Road Transport & Highways Minister Nitin Gadkari today gave permission for the tunnel to be opened to traffic.
The left tunnel to the Thrissur side was opened in the twin tube tunnel at Kuthiran. Earlier, Public Works Minister Mohammad Riyaz had said that the state had not been informed about the opening of the tunnel. The minister said there is no controversy over the issue and he is happy with the opening of the tunnel.
The Public Works Minister had earlier said that the tunnel would be opened on or before August 1. The contractor also announced that the tunnel had been completed. National Highways officials then visited the tunnel and reported. Later, the central government gave permission to open the tunnel today.