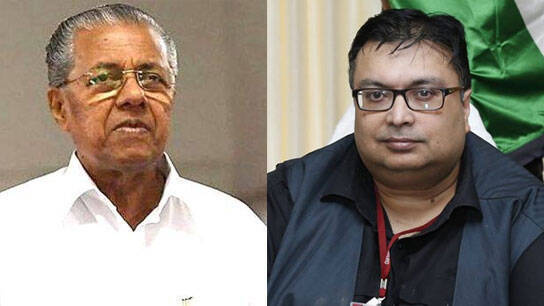 THIRUVANANTHAPURAM: Customs Preventive Commissioner Sumit Kumar reiterated that Swapna, accused in the gold smuggling case, had given statement that the dollar was smuggled at the instigation of the chief minister and former Speaker. Sumit Kumar informed the high court in his explanatory note on the petition filed by jail DGP against the observations of the Ernakulam Additional Chief Judicial Magistrate's Court order to ensure adequate security for Swapna in Attakkulangara jail.
In the affidavit, 'there is a reference to as per the instructions of the chief minister?' to the question, 'These are all documents available to the public. There is no change in that,' was the reply.
Swapn told the customs during interrogation that she faces a threat in jail. The customs informed the court the things what Swapna and her relative told about the security in prison. Sumit Kumar, who has been transferred to Mumbai, said he had informed this to the central government also. He made this clear while talking to a media.