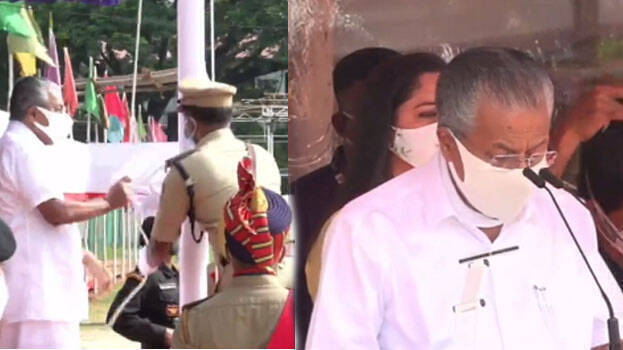 THIRUVANANTHAPURAM: Chief Minister Pinarayi Vijayan said the Independence Day celebrations are meaningful when one examines the effectiveness of the views put forward by the Constitution. He said this soon after hoisting the national flag for the Independence Day celebrations at the Thiruvananthapuram Central Stadium.
The state government is trying to ensure social and economic equality among the people of Kerala, the chief minister said. The rights of the citizen to equality and freedom are fundamental. Secularism, socialist outlook and a pluralistic approach of unity in diversity are the strength of the country, opined the chief minister.
The chief minister said the Prime Minister referred to freedom as 'Amrit' and that the concept of freedom of the great poet Kumaranasan was Amrith and the Malayalees can be proud of this.
In his speech, the chief minister said the people should move forward to bridge the gap and take a pledge to uphold the constitutional values. He said the government is working hard to protect the constitutional values and ensure social and economic equality and for this had formulated various schemes.
The first priority is to save lives in the pandemic. It is also important to maintain sustenance. The chief minister said that the pledge to protect and develop constitutional values and institutions should be taken on this day.