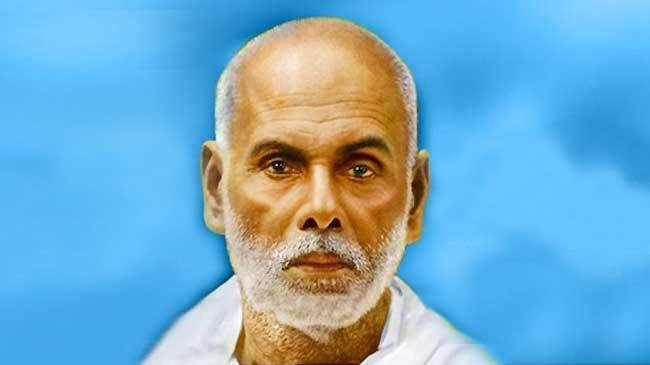 THIRUVANANTHAPURAM: Today is the 167th birth anniversary of Sree Narayana Gurudevan. The birthday will be celebrated at the sacred Chempazhanthi, the birthplace of Gurudevan, at Sivagiri, the place of samadhi, and by the SNDP Yogam Unions and branches and other Sree Narayana movements following the Covid norms.

Chief Minister Pinarayi Vijayan will inaugurate the Jayanti Conference online at 10 am at Chempazhanthi Gurukulam. Kadakampally Surendran MLA will preside over the function. Minister VN Vasavan will deliver the keynote address. Sree Narayana Gurukulam Secretary Swami Subhangananda will deliver the introductory speech. Ministers Chinchurani, Antony Raju, GA Anil, V Sivankutty and Leader of the Opposition VD Satheesan will be present at various times. The ceremonies will begin with the Ganapati Homa at 5 in the morning. This is followed by Tiruppiravi special pooja and community prayers. Minister KN Balagopal will inaugurate the symbolic Jayanti procession at 5 pm. Special pooja and community prayers at 6.30 pm. There will be no other ceremonies, including annadanam, as there are Covid restrictions. The Jayanti Conference can be viewed on the Gurukulam's Facebook page.
Sreenarayana Dharmasangham Trust officials said that this time there will be only special poojas and symbolic Jayanti processions inside the Sivagiri Math by the great saints. Trust President Swami Vishudhananda will hoist the Dharma flag after the morning poojas. He will then inaugurate the Japa Yajna from Jayanti to Mahasamadhi at the Vaidika Math. Devotees are not allowed to attend the prayers directly. In their homes, they can light a lamp in front of the image of Gurudeva and indirectly participate in the Japa Yajna by chanting Gurus' praises and Gurudeva's works. For performing Japaya Yajna poojas, including Mahaguru Pooja, amount can be paid to the SB account of Sivagiri Math, A/c no 11290100294671, Federal Bank, Varkala Branch. Contributions to the Annadana fund can also be made into this account. The IFSC code of the bank is FDRL0001129.