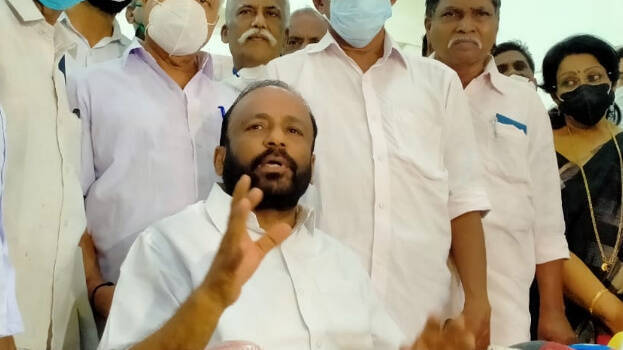 PALAKKAD: Congress leader A V Gopinath has left the party. Addressing a press meet, he said that he was resigning from the party's primary membership and is ending his 50-year ties with the party. Gopinath told media that he is not planning to join any other party for the time being and is no longer a Congress activist. He said it will take time for him to get the Congress out of his heart and therefore his future stand would be decided only after planning. Gopinath said he would not persuade any activist in the district to leave the party and that he does not have the habit of licking the remains of any leader.
Gopinath had lashed out at Congress leader Anil Akkarai earlier. Anil Akkara has some mental illness. I've not gone to lick the remains of anybody. However, many have come to my house and licked. Everyone knows that, he said. Anil Akkare had asked why Gopinath was trying to become DCC president again despite being given many positions by the party.

Gopinath said Chief Minister Pinarayi Vijayan is a leader of the Communist Party with a great legacy and it is a matter of pride to be his domestic servant.