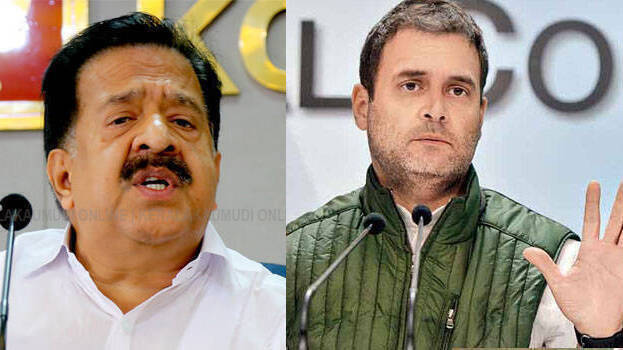 NEW DELHI: There were indications earlier that the high command was deeply dissatisfied with the outbursts in Congress following the DCC chiefs list. However, it is now heard that Rahul Gandhi is displeased with it.
There were news that Chennithala, who lost his opposition leader post after the assembly election results, would be given a national charge he deserves. However, there were reports that Rahul Gandhi informed his disapproval in giving the charge to Chennithala after his public statements, to Sonia Gandhi.
Sources close to Rahul said that even after appointing a person of Chennithala's choice in Alappuzha after replacing K C Venugopal's aide, the protests staged by Chennithala over the list, irked Rahul.
However, senior leaders Kamal Nath and Harish Rawat urged Sonia Gandhi not to exclude Chennithala from the national leadership as he has experience in handling organizational issues and the party should use his experience. The reorganization of the AICC which takes place next month will be crucial for Chennithala and Oommen Chandy, the AICC secretary in charge of Andhra Pradesh.