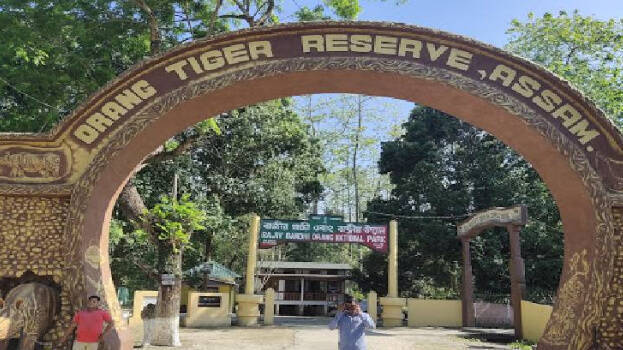 GUWAHATI: The BJP government has renamed the Rajiv Gandhi National Park at Orang as Orang National Park. The BJP ruled government in Assam is renaming the national park shortly after the central government removed the name of Rajiv Gandhi from the Khel Ratna sports award. Orang National Park has one of the highest density of Royal Bengal Tigers in the country.
The government said various organizations in the state had been demanding for years to rename the national park. The decision to change the name of the national park was taken in view of the demand of various tribal organizations in the state.
"Taking cognisance of the adivasi and tea tribe community's demands, cabinet has decided to rename Rajiv Gandhi National Park as Orang National Park," the government said in a statement.
The national park located on the north bank of the Brahmaputra in Darrang, Udalguri and Sonitpur districts is known for wild animals like Indian Rhinos, Royal Bengal Tiger, Pygmy Hog, wild elephant and wild water buffalo.