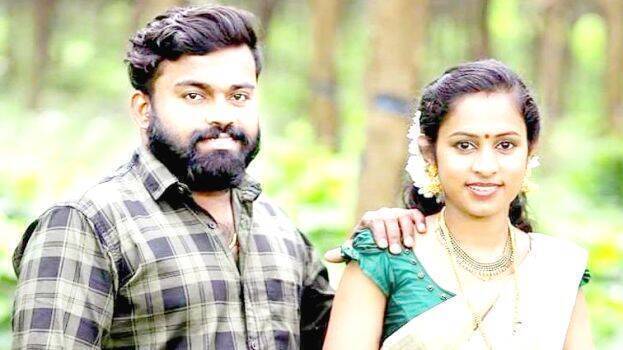 KANNUR: The police arrested Vijeesh in connection with the suicide of his wife Suneesha. He was arrested on charges of domestic violence and abetment of suicide. There was widespread uproar over the delay in Vijeesh's arrest.

Suneesha (26), wife of Vijeesh of Velloor was found hanging from the ventilator of the bathroom at her husband's house on Sunday evening at Kolangaram compound near the library in Korom Central.
Her relatives said the woman made a video call to her husband before she took the extreme step. A phone conversation with her husband about going to her own house had surfaced earlier. The police are examining the authenticity of it with the help of the cyber cell. Suneesha and Vijeesh got married a year and a half ago.