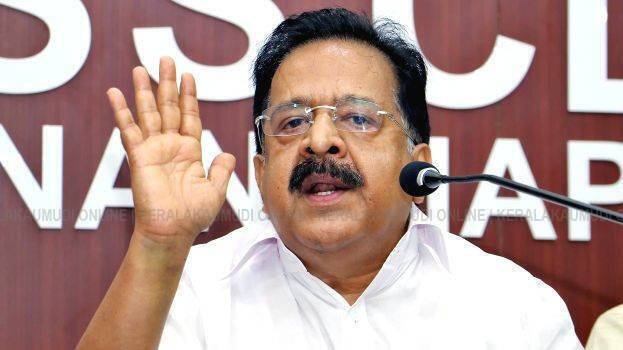 KOTTAYAM: Former opposition leader Ramesh Chennithala openly expressed dissatisfaction with the new leadership of the Congress. Chennithala while talking to the media in Kottayam said that it is a fact that there are problems in the Congress, while taking a decision should have consulted with Oommen Chandy. Chennithala made the open criticism at the function of Nattakam Suresh taking charge as DCC president. It has to be noticed that K C Joseph who attended the function supported Chennithala.
Chennithala said that when he and Oommen Chandy were in the Congress leadership had not shown any arrogance. If the disciplinary action had been in force earlier, many would not have been in the party today, the leader said poking at the present congress leadership.

Chennithala said that he is just a member of the party. However, Chandy is not like that. He is AICC working committee member and everyone has the obligation to consult with him. Many address me as a senior leader. I am not that old and is only 63. Many who say that are in the age group of 74 to 75, he said.
Chennithala said everyone was taken forward unitedly during our times. The language of arrogance was not used. It was at that time K Karunakaran and Muraleedharan were brought back.
K C Joseph criticized those who opined against Oommen Chandy and said that discipline should not be one way traffic. He criticized saying that after May 2nd, Chennithala who excelled well till then, was disapproved by many.