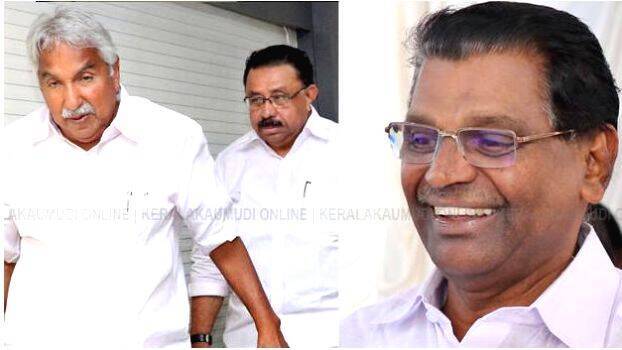 THIRUVANANTHAPURAM: The war of words in the Congress following the reorganization of DCC sees no respite. Oommen Chandy himself came on the scene with the reply to Thiruvanchoor Radhakrishnan who reacted against Chennithala today. Oommen Chandy told the media that Ramesh Chennithala does not need anyone's cover to work in the public sphere. "Chennithala is a leader who has held all positions at the national and state levels. He doesn't need the cover of anyone to work in public. I know very well that he does not need my cover anyway", Chandy said.
Thiruvanchoor said that Chennithala would have to repent for what he said in Kottayam yesterday and that no one should hide behind Oommen Chandy. "I do not believe that Chennithala said it because Oommen Chandy asked him to. The blindfolded approach of throwing stones is not right. I will not go overboard. I will not say anything that will hurt my party. The party had power when I played group. The attitude of revenge is not correct. I have faith in the Kerala leadership of the Congress. They also have the help of the High Command. Oommen Chandy is a well-matured leader. He does not fall into any trap. He will solve this problem as well", Radhakrishnan opined.
"I don't like to drag Oommen Chandy into the controversy. I do not want to make Oommen Chandy an item to get publicity. Disputes should be settled on the platform, the approach of giving fire is not right. May the minds of all become good", he added.