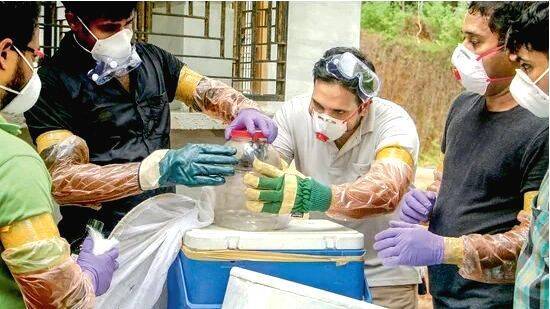 KOZHIKODE: The Union Health Ministry has sent a letter to the state directing them to take action in the wake of the death of a 12-year-old boy due to Nipah. The letter from the Centre states that in the context of Nipah confirmation in Kozhikode, more vigilance should be exercised in the adjoining districts of Malappuram, Kannur and Wayanad.
The central team had earlier visited the house of the dead child. A team from the National Centre for Disease Control visited the district. Matters related to the child and various samples were examined. On the basis of this report, the Union Health Secretary wrote to the state on the steps to be taken.
The districts adjoining Kozhikode- Malappuram, Kannur and Wayanad need more vigilance. The letter also said that the district authority should identify those who have primary and secondary contact with patients and classify them as low-risk category and high-risk category.