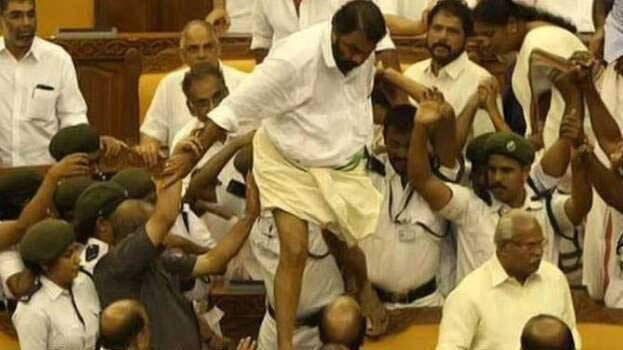 THIRUVANANTHAPURAM: The Thiruvananthapuram CJM court has rejected the objection pleas in the assembly ruckus case. The Kerala Advocates Parishad filed a plea against the discharge pleas of Minister V Sivankutty, E P Jayarajan, K T Jaleel, K Ajith, C K Sadasivan and Kunhahammed seeking to absolve them from the case.
Ramesh Chennithala, a party in the case, objected the discharge plea. Chennithala demanded appointment of a special public prosecutor in the case. However, the prosecution said that Chennithala and the lawyers parishad have no right to file an objection plea. Chennithala objected saying he has right to file an objection plea as he had fought a legal battle in the assembly case even in the Supreme Court.
The CJM court will hear the argument on the discharge plea of LDF leaders from September 23 after the objection plea was rejected. However, the Supreme Court rejected the state government's plea to withdraw the case and had earlier ordered a trial in the case and so discharge plea is also more likely to be rejected.