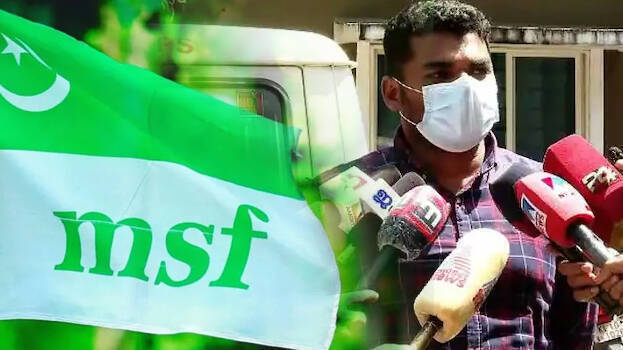 KOZHIKODE: MSF state president P K Nawaz has been arrested on the sexual harassment complaint of Haritha, a women's wing of MSF. Nawaz arrived at the Chemmangad station in Kozhikode around 1.30 pm on Friday as requested by the police. Before interrogation, he told media that he was summoned to give a statement and other details.
Shortly after registering his statement, his arrest was also recorded. He has been charged with an offence of obtaining bail from the station. It is heard that proceedings to get bail have already started. MSF state treasurer, other office bearers who accompanied Nawaz to the station, are taking steps for his bail.

Ten members of Haritha had lodged a sexual harassment complaint with the women's commission. This complaint was later handed over to the police and legal action was taken. The girls were called to the Chemmangad station and their statements were taken. Nawaz's arrest comes after the girls decided to go ahead with the legal action.
Nawaz has been charged with the offence of insulting the modesty of a woman. As part of the ongoing investigation in the case, the police need to record statements from more people and collect evidence. Haritha state general secretary Najma Thabsheera and nine others had complained to the women's commission against MSF State president P K Navaz and Malappuram district general secretary V A Wahab for allegedly making indecent and sexually vulgar remarks. The complaint said the abusive remarks were made at the meeting held on June 22. The police had given a notice to MSF general secretary to produce the minutes of the meet.

Meantime, protests are rising within the league demanding re-examination of the dissolution of Haritha. Responses hint that the League's stand is that the problems with Haritha have ended with the action, but the dispute continues.