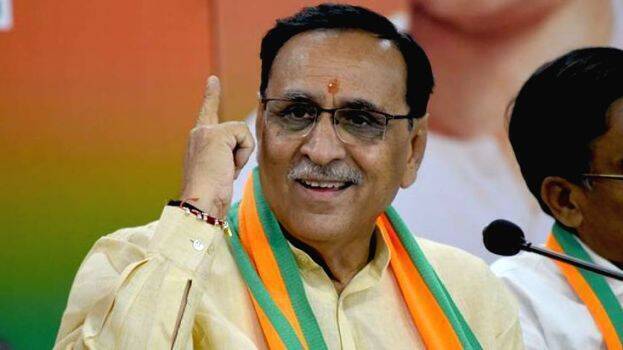 NEW DELHI: Gujarat Chief Minister Vijay Rupani has resigned. Rupani, who submitted his resignation letter to Governor Acharya Devvrat, did not give any specific reasons for his resignation. Even though discussions have been taking place within the BJP regarding the Gujarat cabinet for the last few days, Rupani's resignation came as a complete surprise. Rupani told reporters that the change of leadership in the BJP was normal.
Rupani, who thanked the BJP leadership for giving him the opportunity to serve the people of Gujarat, however, refused to comment on the circumstances surrounding his resignation. Rupani said he has been the Chief Minister of Gujarat for the last five years and that it has been a very long duration.
After submitting his resignation, Rupani told reporters that he would continue to work under the national leadership of the BJP and that party workers, including himself, were committed to maintaining the trust placed in the BJP by the people of Gujarat.