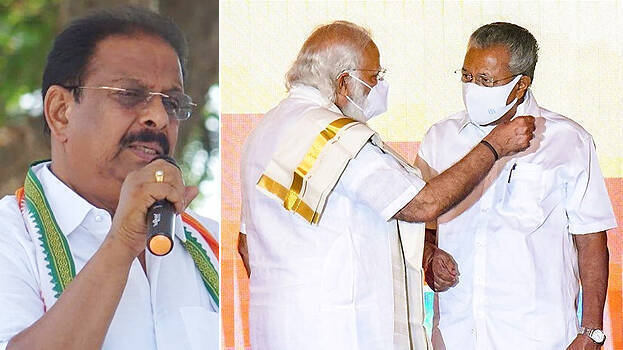 THIRUVANANTHAPURAM: KPCC president K Sudhakaran MP said that Congress will change its working style to face the BJP-CPM alliance. "Pinarayi Vijayan is indebted to the BJP and the Narendra Modi government for becoming the Chief Minister. The second Pinarayi government is result of BJP's blind opposition to the Congress", he said. Sudhakaran was inaugurating the leadership meeting at Thiruvananthapuram DCC.
"The BJP is not seizing any opportunity to trap the Left. Investigative agencies went left and right, but not a single feather moved. One can only guess on what strength Pinarayi stands. How many times has the Supreme Court postponed the Lavalin case?", Sudhakaran asked. He also alleged that the guidance of the Central Government was behind the change of position of the CBI in this case.
"The decision to teach about Golwalkar in the Kannur University PG syllabus was taken by the Minister of Higher Education, members of the syndicate and the CPM leadership. The CPM is colluding with the university to keep their ties with RSS. This is the latest example of a BJP-CPM pact", Sudhakaran said.