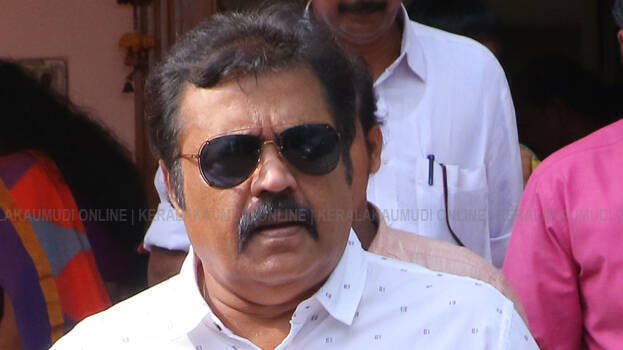 THIRUVANANTHAPURAM: Actor and BJP leader Suresh Gopi said that he will give support to the Pala Bishop in the narcotic jihiad issue if he demands it. The actor asked not to include him amongst the politicians who express solidarity in a hurry. The actor clarified his stand to the media who sought his response on the issue.
'If anyone has any problem, they can tell me. The complaint will surely reach the person to whom it should be sent. That is my job. All the issues going on in this country are appearing before the Prime Minister. No just a guava sapling reaches there. All issues including Kashmir to farmers' law are reaching there and necessary steps are being taken for that,' he said.
If the problems of the people are coming through the bishop, it will also be considered. However, will not go to anyone for that. They should demand it. The actor said that he is not a politician who runs and takes a mic and express solidarity. Those who want to speak can say so. Suresh Gopi clarified that action will be taken when their majority rises.