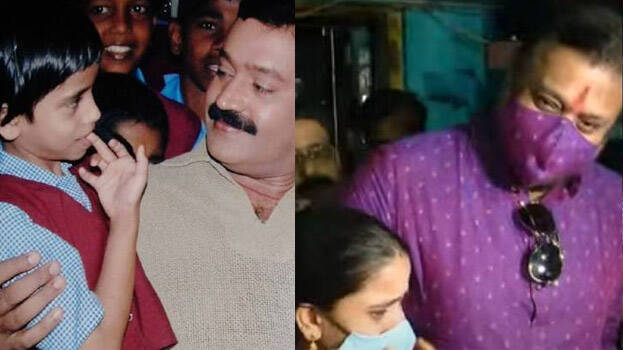 PALAKKAD: Suresh Gopi arrives to meet Sridevi after 20 years. Suresh Gopi came to know about Sridevi, who escaped from the hands of a begging mafia during a film shoot years ago.
Sridevi's mother deserted her on the streets soon after giving birth. Suresh Gopi supported the seven-year-old girl who reached Janaseva Shishubhavan in Aluva with burns all over her body. Today, she is the wife of Satheesh, who runs a fancy store, and mother of four-year-old Shivani.
Suresh Gopi reached Palakkad to attend a public function. When he came to know that the child he rescued that day was in Kavassery, he visited her with a packet of sweets. Sridevi and her family live in a small room behind the fancy store. Suresh Gopi left after promising to provide her all possible assistance.