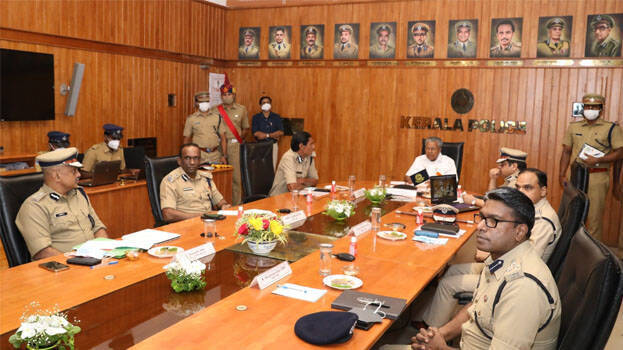 THIRUVANANTHAPURAM: Chief Minister Pinarayi Vijayan on Sunday urged police officials to be extra cautious while attending functions in uniform. The CM said this during a meeting held at the state police headquarters.

As the police force comes in close contact with the public, officials must always remain cautious. Top officials should be careful not to stress the policemen. The CM also pointed out the allegations raised against policemen during the lockdown inspections.
The CM directed the police officers to improve their behaviour towards the public by citing various recent incidents that tarnished the image of the Kerala police. He warned the members of the force that their activities are closely observed by the public and asked them to be polite.
Vijayan's remarks come at a time when certain senior police officials came under scanner for their alleged ties with the arrested antique dealer Monson Mavunkal.

He said the unholy alliance of certain officers with the land mafia and real estate was tarnishing the image of the police.
"Top officials must ensure that their jurisdiction is free of corruption. The officers falling into scams and honey traps tarnish the image of the force," he said.
Vijayan asked the police not to delay in registering the complaints filed by the public especially in the cases filed by women or atrocities against women. In cases of dowry harassment, the police should take a stand in full support of the victim. There should be no delay in the investigation. The CM also said that cases should be monitored by DIGs. Everyone from SHO to DGP attended the meeting online.