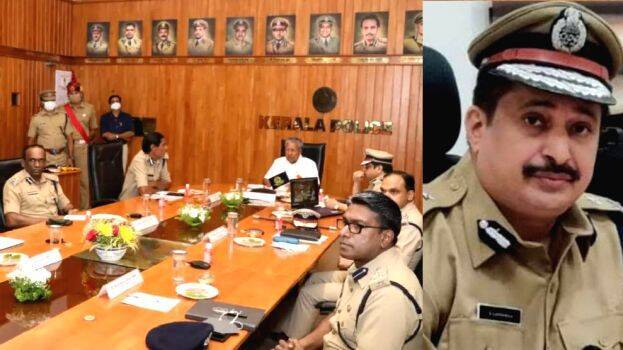 THIRUVANANTHAPURAM: IG Lakshmana, who arrived at the police headquarters for a meeting of top police officials in the state summoned by CM Vijayan, was sent back.
The IG arrived at the venue for the meeting, which was held at the conference hall of the police headquarters, but was told to attend online. However, the instruction of the DGP was that only the ADGPs should be present with the DGP. However, Intelligence ADGP Vinod Kumar did not attend the meeting and the vacant seat was occupied by DIG Shyam Sunder instead of IG Lakshmana.
IG Lakshmana is facing allegations for his close ties with Monson. The visit of Loknath Behera and Manoj Abraham to Monson's house was also a big controversy. Earlier, ADGP Manoj Abraham had issued a show cause notice to IG Lakshmana in connection with his alleged close ties to Monson Maungkal, who had swindled crores of rupees under the guise of antiquities.