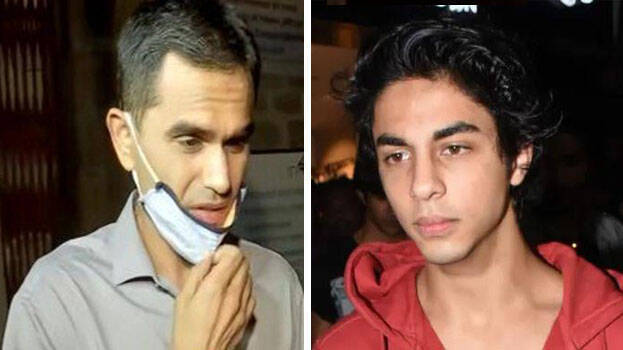 MUMBAI: NCB chief Sameer Wankhede said the raid conducted in the drugs case which led to the arrest of Shah Rukh Khan's son Aryan Khan and others, was legal. NCP leader Nawab Malik had the other day alleged that NCB's raid on the cruise ship was a fabricated one. However, Wankhede said the drugs were seized as per the country's law and all nine people involved in the case were arrested legally.

It was alleged that the NCB was only investigating cases involving celebrities and star kids. Sameer Wankhede said that they are all government officials and only those involved in illegal activities are being arrested. Wankhede said NCB's goal is a drug free Mumbai and are working for that day and night.
The NCB had in the last one year arrested 320 people in connection with various drug cases. The NCB had last year seized drugs worth about Rs 100 crore. Wankhede said their job is to catch drug addicts and would continue to do so. The NCB chief said evidence against Aryan Khan has been produced in court and 16 people have been arrested so far in the case.