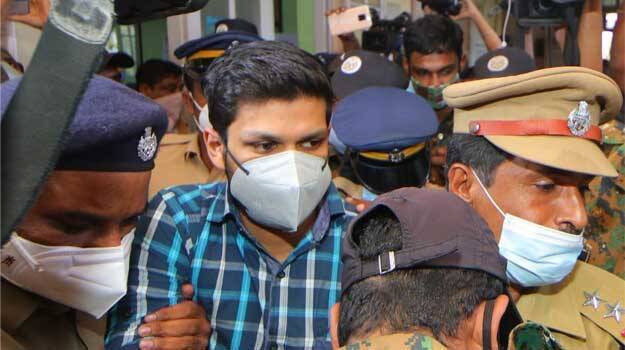 KOLLAM: Convict Sooraj's response after the verdict in the Uthra murder case is out. Sooraj told reporters outside the court that one needs to read the statement of Uthra's father alone to understand everything. "Nothing that happened in court is said in the newspapers and media. Just read the statement given by Uthra's father in court", Sooraj said.
"Uthra's father's statement in court can no longer be changed. Everything about Uthra and my baby is a story," Sooraj said. Police officials did not allow Sooraj to complete the response. Sooraj was heard saying that he had studied till BA.
Uthra's husband Sooraj has been sentenced to 17 years in prison, double life imprisonment and a fine of Rs 5 lakh for the rare and brutal murder of Uthra, a native of Anchal, by forcing a cobra to bite her. Judge M Manoj of the Kollam Sixth Additional Sessions Court handed down the sentence. The prosecution argued that the death penalty should be given, but the court sentenced him to double life, depending on the age of the convict. He was sentenced to life imprisonment for murder and attempted murder.
Meanwhile, Uthra's mother Manimekhala responded that her daughter did not get justice and that she is not satisfied with the sentence. "I expected death. Such concession of the law creates criminals like this", she said. Uthra's mother said that an appeal would be filed against the sentence.