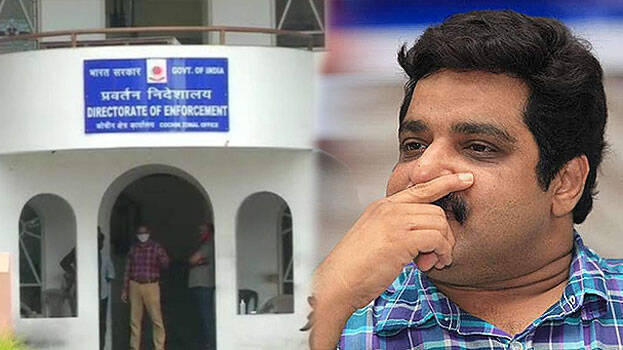 KOCHI: The Enforcement Directorate has recorded the statement of MK Muneer MLA in the Rs 10 crore money laundering case related to Chandrika daily. ED recorded the statement of Munner as the director of the newspaper at its Kochi office on Tuesday.
Earlier, PK Kunhalikutty's statement was recorded in the same case. Before that, KT Jaleel's statement was recorded. Kunhalikutty's statement was recorded on the basis of Jaleel's statement. Following this, Muneer's statement was taken.
Muneer told ED that the only money in the account was the newspaper's annual subscription and that he does not interfere in daily affairs. He said that the finance manager takes care of such matters. Panakkad Hyderali Shihab Thangal does not interfere in daily activities as he has health problems, Muneer said.
The money laundering case was first investigated by Vigilance. However, the ED took up the case as per the directions of the High Court. The High Court had directed the ED to probe the case following allegations by plaintiffs that Rs 10 crore in Chandrika daily's Kochi account is the amount former minister Ebrahim Kunju received in the Palarivattom bridge scam.
According to ED sources, other league leaders associated with Chandrika will be summoned for questioning soon. The entire board of directors of the newspaper will be quizzed.