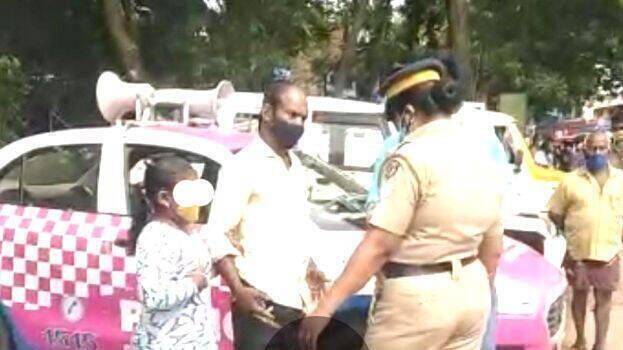 THIRUVANANTHAPURAM: IG Harshitha Attalluri, who investigated the public harassment of a man and his eight-year-old daughter by a pink police officer in Attingal, has defended the police officer. In her report, the IG stated that Civil Police Officer Rajitha was given maximum punishment and that no further punishment should be given to the officer. The IG has submitted the report to the DGP.
The report, which stated that the police officer did not exercise caution after finding that the mobile had gone missing, added that there was a lapse from the officer in her behaviour towards the man and his daughter. Though the officer had not used any offensive language against the two, it was found that she was not ready to accept her mistake and apologise to them even after realising her mistake. The report also mentioned that the officer was transferred to another district and was sent for a special training for 15 days as part of the disciplinary action against her. Earlier, a team led by Attingal DySP had submitted a similar report in connection with the incident.
The incident took place in August. While Thonnakkal native Jayachandran and his daughter were witnessing the movement of a giant ISRO machinery being transported on a truck, Pink police officer Rajitha falsely accused them of stealing her mobile phone. A video footage showed the officer humiliating the father and daughter by accusing them of stealing the phone, Later, the phone was found inside the pink police vehicle. Following this, the police officer left the area without even tendering an apology.