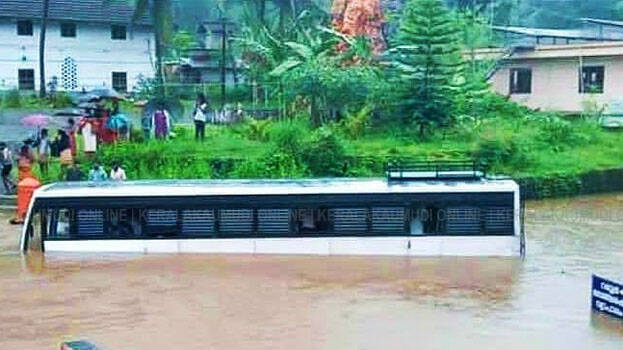 THIRUVANANTHAPURAM: The rain that lashed the state caused heavy floods and flood-like conditions due to the low pressure area in the Arabian Sea. Two landslides were witnessed at Koottickal in Kottayam. Three houses have been washed away in the landslide at Plappally. 13 persons are reported missing here. There are also indications that three bodies have been recovered.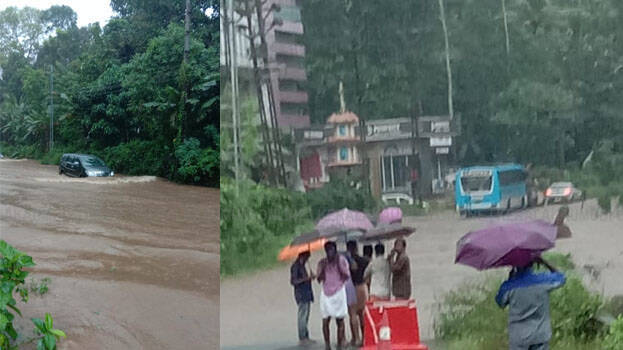 In the southern districts of Thiruvananthapuram, Kollam, Pathanamthitta, Kottayam and Idukki, where heavy rains continue, rivers and streams are overflowing and disrupting transportation. The Mundakayam Crossway Bridge is completely submerged and there is a strong current here. A portion of a part of Mundakayam Town is fully under water. The help of Air Force has been requested to assist in rescue operations in the eastern part of Kottayam. The district collector said the full time district, taluk control room has been opened as red alert has been sounded in the district. A control room has also been set up in the office of the revenue minister. Phone -8606883111, 9562103902, 9447108954, 9400006700.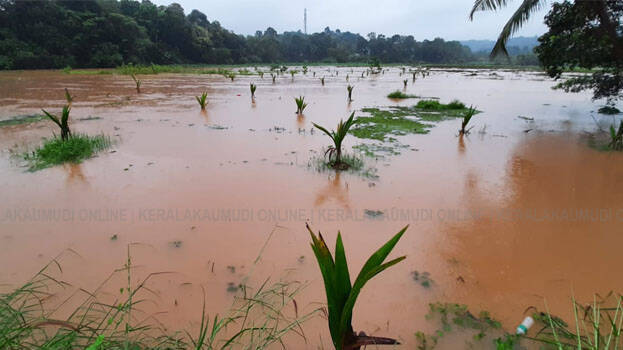 A girl who was in the car stuck in the strong currents at Kanjar in Thodupuzha, Idukki has died. Search is on for the others. In Thrissur, the shutters of Peechi Dam will be raised from two inches to 12 inches in stages and the shutters of Vazhani Dam will be raised from five cm to 10 cm in stages, the district collector said. In Pathanamthitta, the rainfall is similar to that of the 2018 floods. Manimalayar and Achankovil rivers are overflowing. People have been evacuated from many places.
A KSRTC bus plying near Poonjar town was flooded. The passengers of the bus were rescued by the locals. A red alert has been sounded in five districts.