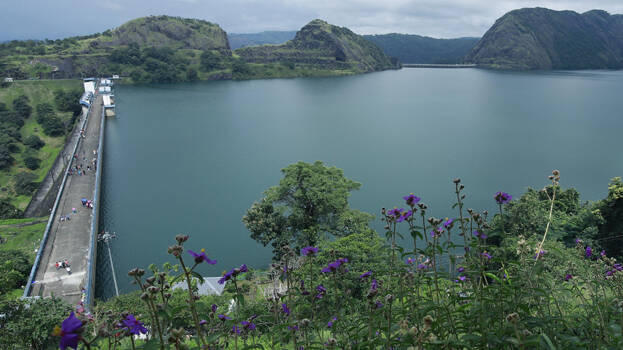 IDUKKI: Electricity minister K Krishnankutty on Monday said that the Idukki dam will have to be opened if the rain intensifies in the state. An orange alert has been declared in the region. The current water level of the dam is 2397.18 feet. A red alert will be declared when the water level touches 2397.86 feet.
"The dam will have to be opened if the heavy downpour continues. We are not planning to open the dam immediately. Efforts are being taken not to open Idamalayar and Idukki dams simultaneously," the minister said.
The storage capacity of the Idukki dam is 2403 feet. The meeting chaired by the Collector decided to alert the public 24 hours before the opening the dam. It was directed that the dam should not be opened during the night.