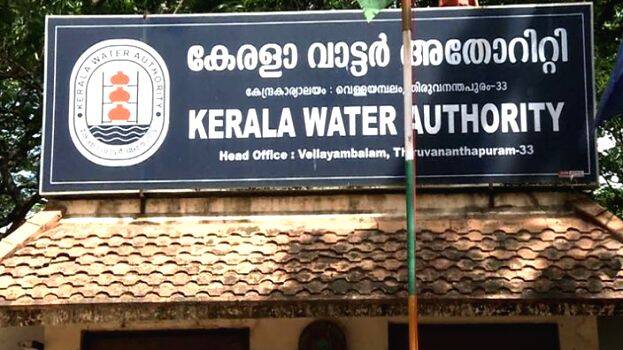 THIRUVANANTHAPURAM: The Water Authority has given a huge bill to the consumers for unused water. A household customer who was paying a bill of Rs 46 received a bill of Rs 6632. The authority receives more than 25 complaints a day regarding such high bills. Officials did not go directly to homes and take readings when Covid was severe. The bill was based on earlier consumption. But for many, the bill was many times more than consumption. Similar bills are still given via SMS.
Half of the water meters in the state are also damaged. There are not enough meter inspectors to detect faulty meters. There are only a total of 50 people. Although the Water Authority Board has decided to appoint 30 more people immediately, the MD has not given permission. There is also a shortage of meter readers. Although there are 25 lakh connections, there are only 397 people to take readings. Readings are taken by Kudumbasree activists and veterans in major urban areas. If the faulty meter is not replaced, the customer will be fined the same amount as the bill. According to the Water Authority's finance department, some people have to pay higher bills when this happens.
Take readings yourself
The Water Authority is experimenting with ways in which consumers can take self-readings. This is done using the link received via SMS from the Authority. Also take a photo of the meter reading and send it. This will be calculated and billed.