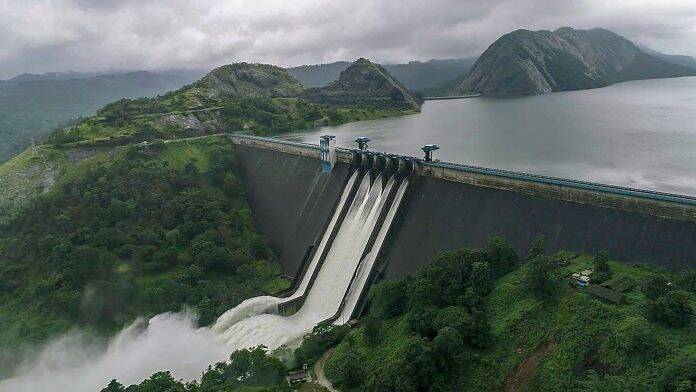 IDUKKI: The Idukki dam has been opened in the wake of increase in the water level and more rains forecast in the coming days in Kerala. The third shutter of the Cheruthoni Dam was raised by 35 centimetres. The second and fourth shutters will be opened shortly. Water has reached Cheruthoni. The dam was opened after three years.
The arrangement is that one lakh litres of water will flow out in one second. The district administration has directed the people living along the Periyar banks to be vigilant. The water will reach Aluva and Kalady area by 4 pm. The storage capacity of Idukki Dam is 2403 feet. This is the fourth time the Idukki dam is being opened.
The Cheruthoni Dam, part of the Idukki Dam, was opened in August 2018 following catastrophic floods. All five shutters were opened for weeks then. The water reaches the Lower Periyar Dam via the Cheruthoni River. From here it will reach Ernakulam via Bhoothankett Dam and joins the sea via Aluva.